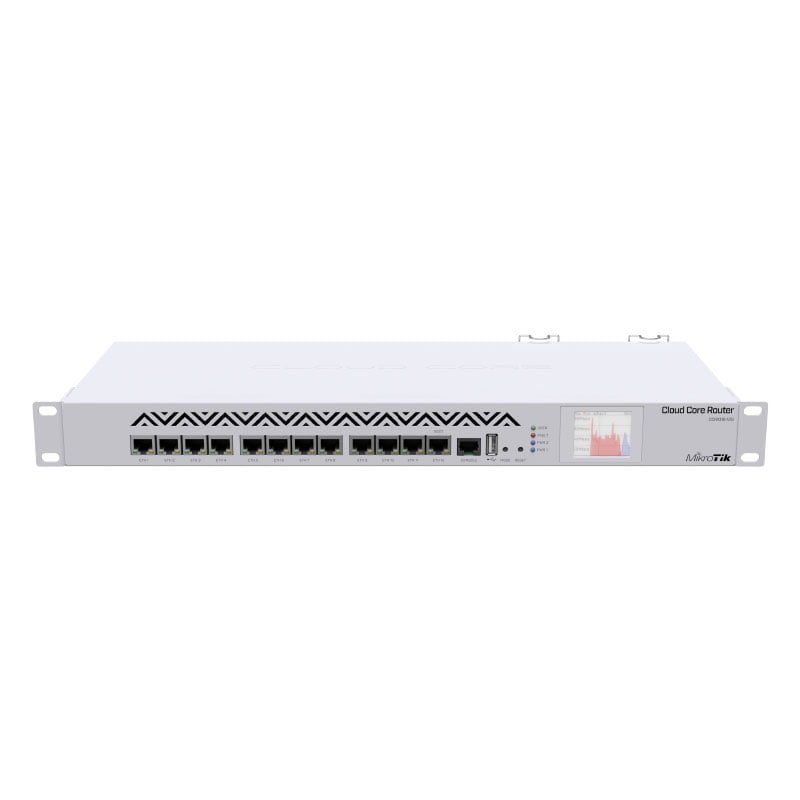 CCR1016-12G
May 9, 2022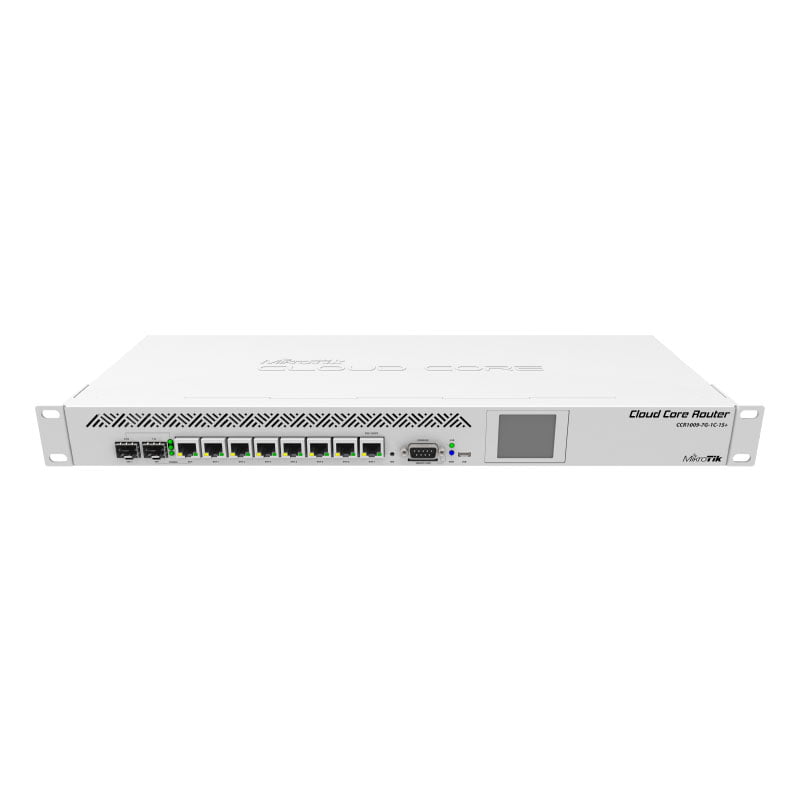 CCR1009-7G-1C-1S+
May 9, 2022
CCR2004-1G-12S+2XS
The Connectivity Router – your best companion when it comes to SFP, SFP+ and SFP28 management! 1, 10 and 25 Gbps ports in a single device to make your life easier.
The "Improvise. Adapt. Overcome." mindset can be very helpful, but sometimes you simply need a device that works and solves the problem without additional tinkering. The CCR2004-1G-12S+2XS does just that – forget about all connectivity troubles and expand your setup in any way you please. This handy router features 12 x 10G SFP+ and 2 x 25G SFP28 ports.
CCR2004-1G-12S+2XS is our router with the most powerful single-core performance so far. It provides incredible results in single tunnel (up to 3.4 Gbps) and BGP feed processing.
Share
TECHNICAL SPECIFICATIONS
| Details | |
| --- | --- |
| CPU | AL32400 |
| Operating System | RouterOS v7 |
| Size of RAM | 4 GB |
| Storage size | 128 MB |
| POWERING | |
| Max power consumption | 49 W |
| ETHERNET | |
| 10/100/1000 Ethernet ports | 1 |
| FIBER | |
| SFP+ ports | 12 |