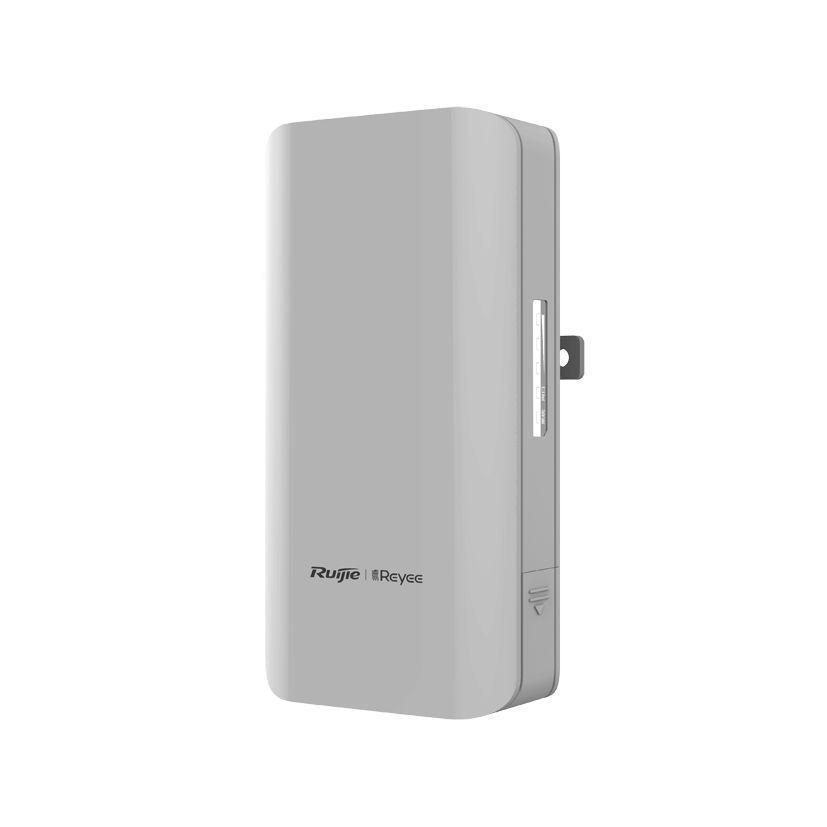 RG-EST310 V2
March 21, 2022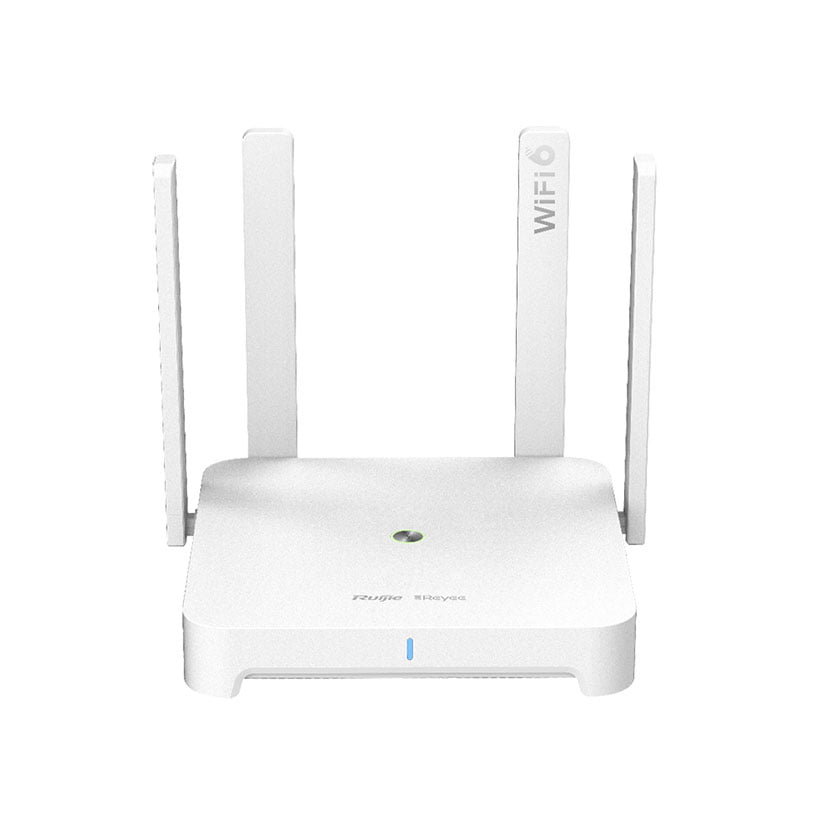 RG-EW1800GX PRO
March 21, 2022
RG-EST350 V2
RG-EST350 V2 5GHz Dual-stream 802.11ac Wireless Bridge
Ruijie Reyee Series RG-EST350 V2 is an 802.11ac wireless bridge for video surveillance backhaul or remote wireless transmission in scenarios such as tower cranes, factories, scenic spots, campuses, planting bases, aquafarm breeding bases, and construction sites. Operating at 5 GHz, RG-EST350 V2 supports two spatial streams (2×2 MIMO technology) and provides up to 867 Mbps throughput, which can fully meet the data link bandwidth requirements of various services.
RG-EST350 V2 consists of 2 devices, including the recorder-end and camera-end device. They are paired by default and can be deployed without requiring any configurations. When used for video surveillance backhaul, it is recommended to connect a switch or hard disk recorder to the recorder-end and connect a network camera to the camera-end.
RG-EST350 V2 can be managed via the app, including viewing the network topology and modifying configurations, which has completely revolutionized the conventional contact-type bridge configuration method. Bridge maintenance no longer requires working at heights, reducing the difficulty of maintaining bridges to an unprecedented level.
With the four-sided curved edges design, RG-EST350 V2 is equipped with the high-gain antenna. It fully utilizes the compact size and offers an exquisite exterior design. Hose clamps are provided for easy equipment installation. The casing of the device is optimized to deliver better dustproof and waterproof performance, providing IP65 protection. The weather-resistant materials enable the casing to stay robust for a long time under harsh conditions such as exposure to the sun, wind, acid and alkali corrosion. Moreover, the wide temperature range of the industrial materials adopted for the device fully guarantee the reliability and durability of the device under various complex environments such as hot and humid weather, dry and cold weather, sun exposure, rain, strong winds, etc. The device is capable of effectively withstanding the impact of bad weather or harsh environments, offering high stability while significantly reducing construction and installation difficulties.
Share
TECHNICAL SPECIFICATIONS
| | |
| --- | --- |
| Operating Band | 802.11a/n/ac: 5.150~5.350GHz / 5.470~5.725GHz / 5.725~5.850GHz (country specific) |
| Maximum Throughput | Up to 867 Mbps at 5 GHz |
| Antenna | Directional antennas / horizontal: 31° / vertical: 14° / gain: 15 dBi |
| Bridging Distance | 5 KM (recommended) |
| IP Rating | IP54 |
| Dimensions | 230 mm(D)×132 mm(W)×48 mm(H) (Dimensions per device) |
| | (Same size for the recorder-end and camera-end / H: height of the device edge excluding the mounting kits) |
| Service Ports | 2 x 10/100/1000Base-T Ethernet ports : supports 24 VDC non-standard PoE power supply |
| | One DC port : supports 12 VDC power supply |