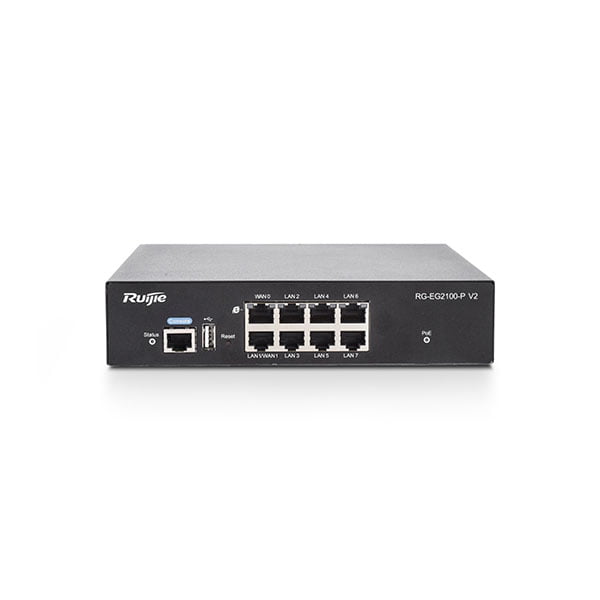 RG-EG2100-P v2
May 13, 2022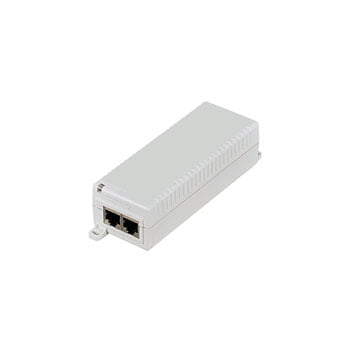 RG-E-120(GE)
May 13, 2022
RG-EG3230
RG-EG3230 Unified Security Gateway
Ruijie EasyGate (EG) Next-generation Unified Security Gateway is a multi-functional Cloud Managed Security Gateway product for various industries.
Equipped with high-performance multi-core MIPS hardware architecture, the EG Gateway supports a wide range of features such as high-performance NAT, WAN load balancing, smart flow control, online behavior management, visualized IPsec VPN, web authentication, etc.
EG Security Gateway can provide local storage for Internet activities logging, which is essential for National Internet Security Compliance in many countries.
Share
TECHNICAL SPECIFICATIONS
Details
Fixed Ports
8 1000BASE-T ports
1 SFP port
1 SFP+ port (non-combo)
Flash
8M SPIFLASH
Hard Disk
Standard 1TB
Memory
2G
Performance
4000Mbps (1518 bytes)
2610Mbps (512bytes)
622Mbps (64 bytes)
Power supply
100-240V~,50-60Hz,0.65A
Power Consumption
<25W
Dimensions (W x D x H) (mm)
440×200×43.6
Weight
4KG